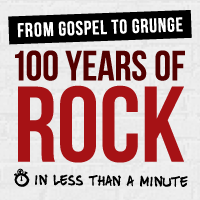 Posted by ConcertHotels on Fri, 15 November 2013


The history of rock music is pretty interesting. Everyone knows that it's roots lie in genres like Gospel, but what about all the other genres?

How did Cowpunk come about? Or Indie Rock? Or Nu Metal?

These are the sorts of questions we ask ourselves here at Concert Hotels (oh, and other important topics like what we should have for lunch).

Curiosity piqued, we decided to trace the roots of the various rock genres, kinda like 'Who do you think you are?' but for rock...